We thought long and hard about how to select a winner. Some advocated the construction of a purpose-built selection machine based upon the notorious difference engine of Charles Babbage; however objections were raised on the grounds of budget and practicability. Others suggested hurling darts at a list of numbers. Consultation with our solicitors led us to believe that following this course could nullify our insurance policy. In the end, saner heads prevailed, and we conscripted a small dog named Ivan to select the winner via the following process:

1. Each entrant was assigned a unique number;
2. Numbers were written on tiny slips of paper;
3. The numbers were tossed into the air over Ivan;
4. The first number which Ivan ate, or otherwise indicated, was declared the winner.

Ivan, Official Number-Picker
In the actual event, Ivan was uninterested in eating the numbers, and so the first number to stick to his nose was, after consultation amongst the judges, declared a winner.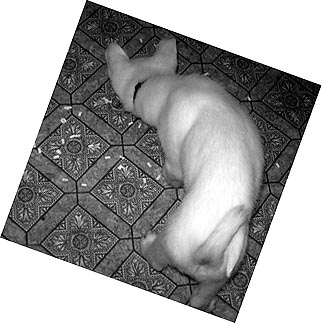 Ivan choosing the winner
The lucky number belonged to… Tjeerdo Polderman, of British Columbia, Canada. Congratulations Tjeerdo!
The Captain Star Omnibus is now available, with distribution in many countries. For a list of online retailers such as Amazon, McNally Robinson, WH Smith, Waterstones, Barnes & Noble, Bokklubben, Blackwell's, and others currently carrying it, click here.
We will be adding more links as we discover further availability through new retailers and in additional countries.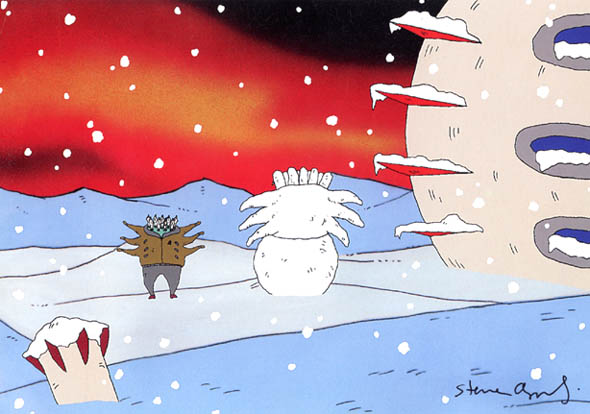 Merry Christmas from 'Limbs' Jones!